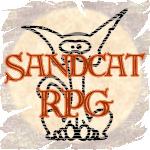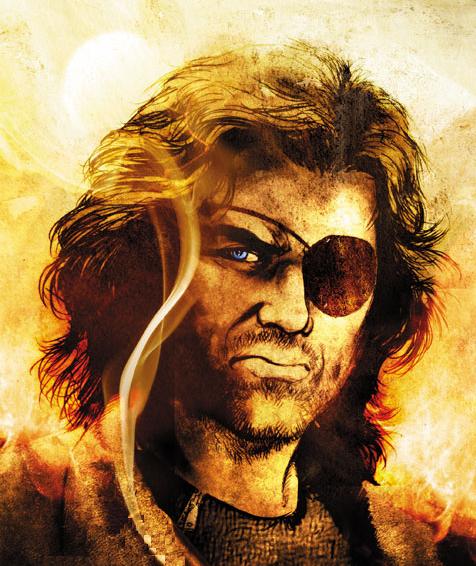 | | |
| --- | --- |
| Name: | "Boulder" Adams |
| Race: | Human |
| Profession: | Former army Sergeant |
| Gender: | Male |
| Age: | 48 |
| Height: | 1.89m |
| Weight: | 97 kg |
| Starting team: | Rescuers |
Mission
Liberate the Warlocks out of Chostan.
Duty
Serve the true rulers of Tyracia and Griffinvile.
Craving
Enemy suffering is delighting.
Stats and Skills
Body
4
Sense
3
Charm
1
Coordination
3
Command
5
Knowledge
2
Athletics
Endurance
Fight
Parry
Run
Vigor

1
2
2+ED
2
0
2

Direction
Eerie
Empathy
Hearing
Scrutinize
Sight
1
0
0
0
1
1
Fascinate
Graces
Lie
Jest
Plead
0
0
0
0
0

Climb
Dodge
Perform
Ride
Stealth
Weapon: 2H sword
0
0
0
0
0
4+ED

Haggle
Inspire
Intimidate
Perform
0
2
4+MD
0

Counterspell
Healing
Language: Common
Lore
Strategy
Tactics

0
0
MD
0
1
2
Esoteric Disciplines
Heart Stealing
The Devil's Shout (1 point)
Through rough posture, gesture, expression and tone, the heart stealer projects aggression so forcefully that most people instinctively flinch. This discipline allows the character to make the Feint maneuver with his Intimidate pool instead of an attack Skill.

I And Those Behind Me (2 Points)
When the priest verbally intimidates someone, you can squish his Intimidate set a number of steps equal to one of his Company.s Qualities. h e threat must involve the Company and the relevant Quality, however. If he wants to use Might to squish, he has to threaten military action. If it.s Sovereignty, he have to work in the loyalty of his followers, and so on.

Mortal Silence (3 Points)
The priestess no longer has to speak to make an Intimidate attempt. Simply her gaze and demeanor is enough to shorten breath and shake knees. When making a silent threat, add a +1d bonus to the pool. She has to be visible, and Mortal Silence cannot be used if she has just been embarrassed or humiliated.

Hail to the Queen (4 Points)
Battle is, of course, terror-prone already. It is possible for the higher initiates of the Queen to incorporate their knowledge of fear-mongering into actual combat maneuvers. Thus, every time the priest kills someone in combat (even an Unworthy Opponent) he creates a free Morale Attack equal to his Intimidate Skill. h is doesn.t need to be declared, but it can.t be activated if any other Martial Techniques or Esoteric Disciplines were used that round. h e Morale Attack goes of at the beginning of the next round.s Resolve phase.

Martial Paths
Broadcutter's Path
Batter the Blade (1 point)
Rook was known for attacking the enemy.s weapon, rather than defending himself from it. This technique can be part of a multiple action. If the attack hits, the target takes no damage but all his remaining attack or parry sets lose a die. Batter the Blade can only be used against one opponent per round. The Height of the blow does not matter.

Iron Breaking Blow (2 points)
This is a curious twisting strike intended to auger into flesh while prying of armor. The target of an Iron Breaking Blow takes only Width Shock at the location, but that location loses a point of Armor permanently. This technique can be used with any type of sword and works against any type of permanent armor attached to a location.

Shield Riving (3 points)
Rook felt that striking to cut through metal or wood was different than striking flesh, and that one who understood the difference could crack shields and breastplates more efficiently. Shield Riving is the fruit of his studies. When used, the target takes no damage, but that location permanently loses Armor equal to the Width of the set.

Advantages
Lucky (1)
Thick Headed (1)
Wealth (1)

Problems
One Eye (difficulty when aiming or guessing distances)
---
Char costs:
Initial
| | |
| --- | --- |
| Stats | 50 |
| Skills | 23 |
| Master/Expert Dice | 8 |
| Esoteric Disciplines | 1 |
| Advantages | 3 |
| Total | 85 |
| | |
| --- | --- |
| Company Improvements | 9 |
| Esoteric Disciplines | 9 |
| Martial Paths | 6 |
| Stat improvement: Body | 10 |
| Stat improvement: Coordination | 10 |
| Skill improvement: Athletics | 1 |
| Skill improvement: Parry | 3 |
| Skill improvement: Weapon 2H | 9 |
| Total | 57 |