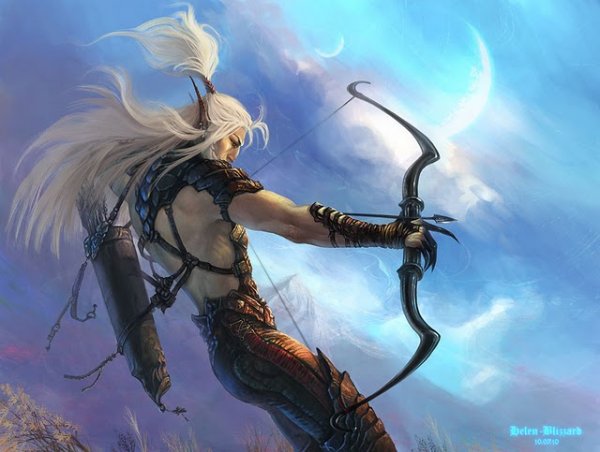 | | |
| --- | --- |
| Name: | Vaaluryan Thal Veran |
| Race: | Elven |
| Profession: | Archer |
| Gender: | Male |
| Age: | 119 |
| Height: | 1.65m |
| Weight: | 51 kg |
| Starting team: | Rescuers |
Passions
| | |
| --- | --- |
| Mission: | Bring the Goddess back to the Elves |
| Duty: | Showing/proving elves are better than other races. |
| Craving: | The creation of wooden items is more important than almost anything. i.e. coming late for a meeting due to working on something new, not fully preparing for a mission due to my hobby, or even get distracted at times due to interesting woodwork sights. |
Problems
Misplaced Confidence in Elven Lore:
Any Lore roll has +3 difficulty. If you fail a roll because of that, you get 1 XP.
Stats and Skills
Body
2
Sense
3
Charm
1
Coordination
6
Command
1
Knowledge
1
Athletics
Endurance
Fight
Parry
Run
Vigor
4
2
0
0
2
0
Direction
Eerie
Empathy
Hearing
Scrutinize
Sight
3
0
2
1
3
5
Fascinate
Graces
Lie
Jest
Plead
0
0
0
0
0
Climb
Dodge
Expert: Woodworking
Perform: Flute
Ride
Stealth
Weapon: Swords
Weapon: Bows
1
3
2
2
2
1
1
3+MD
Haggle
Inspire
Intimidate
0
5
0
Healing
Language: Common
Language: Elven
Lore
Strategy
Student: Elven Lore
Tactics
0
2
MD
0
0
3
0
Weapons
| Weapon | Killing | Shock | Notes |
| --- | --- | --- | --- |
| Yew Bow | W | 0 | Ignore 1 point of armor, sets aren't disrupted by attacks |
| Elven light blade | W | 1 | |
| Punch or kick | 0 | W | |
| | | | |
Armor
| Armor Type | Locations covered | AR | Weigth |
| --- | --- | --- | --- |
| Carved Wooden Helmet | 10 | 1 | L |
| Elven Leather Boots | 1-2 | 1 | L |
| Elven Chain | 3-9 | 2 | M |
| | | | |
Racial
Inedia
Elves do not require food to live.
Elves are beautiful
Every elf gets the 1-point beauty advantage.
Long Stride
Elves have a base combat movement rate of 20.
Keen elfin eyes
Any time an elf rolls a Sight set with Height of x3 or less, its Height gets promoted to x3.
Claustrophobia
Any time an elf is in an enclosed place, unable to see the sky for more than an hour, all his actions are at Difficulty 3.
Advantages
Wealth (3 points)
Wealth of 3.
Gryll, the exceptionally vicious but smarter than normal Throg (3 points)
Vaal is accompanied by a woodland creature called a Throg. +2 Fight and Dodge skills
Esoteric Disciplines
Woodwise
Craft Birch Torch(1 point)
Elfin birch torches are a common trade item because, when made properly, they burn twice as long as an unenchanted torch and produce only the smoke of a candle to boot. Carving one with the elaborate and sinuous patterns that evoke its magic takes most of a day, and three of them can be sold for Wealth 1. (Or for a beating if one sells counterfeits.) This requires no roll. Used as a weapon, it does Width+1 Shock damage, whether it's lit or not. In the hands of an elf who knows their secrets, birch torches can be given an added ability. By taking a minute to carve one additional rune into the base, the nature of the enchantment changes. Instead of producing torchlight for hours, it burns in mere minutes, producing a bright flare equivalent to daylight, along with heat to match a silversmith's forge. In this form, the birch torch does Width Killing damage when lit and permits its wielder to make Intimidate actions without any penalty or Difficulty.
Craft Yew Bow(2 points)
The elvish yew bow is a rightly feared weapon, dangerous in anyone's hands but never moreso than when held by elves-byblood. A gnome raised elfin is dangerous with a elfbow, but has not the magic parity with it that an elf raised gnomish would. No matter who holds it, such a bow does Width in Killing and ignores a point of armor. In the hands of someone born elvish, its sets aren't disrupted by attacks.
Craft Hickory Shield(3 points)
Relentless Pursuit
Pursuer's Eye (1 Point)
When rolling to track someone, the Width of your Highest set automatically increases by 1.
The Second Set of Clues (2 points)
People who flee leave signs. People who attempt to disguise their flight leave an entirely different set of signs. Trained to see through this deception, harriers can read the truth behind hasty lies. When rolling Stealth to oppose the pursuer's Scrutinize pool, it's handled as if the Stealth is time sensitive. This does not combine with Pursuer's Eye.
Tireless Tracking (3 points)
When rolling to track someone, you can add your Direction Skill to your Scrutinize roll. This combines with Pursuer's Eye but not The Second Set of Clues. This addition cannot put more than one Master or Expert die in the pool. Excess special dice are rolled as normal dice.
Martial Paths
Eye of Death
Goddess in the Grave (1 point)
If you take a round to aim, you add 2d to your pool instead of 1. If you take two rounds to aim, you add 4d to your pool. Otherwise, aiming works as usual.
Arrow of Gentle Repose (2 points)
Any time you fire, and it's not part of a multiple action, you can bypass 1AR that's provided by armor. AR from martial techniques or sorcery still defends.
Speed Well, Deadly Gift (3 points)
Your quickest bowshot in a round is timed to match the quickest action by an opponent.
The Unblinking Eye (4 points)
As Goddess in the Grave or Arrow of Gentle Repose, but not both. In addition, while using this technique you do not lose dice from bow attack sets when you get hit.
Two Deaths (5 points)
While using this technique, you do not lose dice from your bow attack sets when you get hit. When you roll a success with an arrow attack, the you roll a success with an arrow attack, the attack is "twinned" – that is, a second attack is resolved as if it had an identical roll, aimed at the same target. If you make multiple attacks, they all get doubled. The normal and 'twin' attacks require one arrow apiece, of course.
---
Story
Char costs:
Stats: 30
Skills: 34
Esoteric Disciplines: 9
Martial Paths: 6
Adv.: 6
Total: 85